Product Range
Home Improvement // Escape Security Screens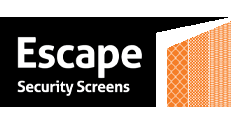 Introduction
The Escape Security Screens Outward Opening Hinged Emergency Egress System is designed to provide an escape route in the event of a fire or emergency situation in domestic or commercial buildings.
Fixed bars or barriers are a major safety risk and should not be used to cover all windows in a domestic environment. In our attempts to maximise security we often compromise the safety of the building inhabitants in the case of fire or emergency.
The Escape Security Screens System offers the perfect answer to your security and safety. Easy to operate, allowing you to exit the building freely in case of an emergency.