Product Range
Security Screens/Screening // Flyscreens & Flydoors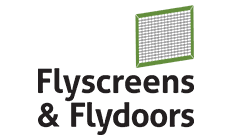 Introduction
Product Range
Flyscreens & Flydoors
Alspec products have been designed to accept screening products without the need for unsightly adaptors or added material. Flyscreens & Flydoors feature fibreglass, aluminium or stainless steel mesh retained in an extruded aluminium profile. Flyscreens & Flydoors provide protection from insects and other unwanted 'guests' to your home, whilst minimising the impact on your view.
About Phifer - Our Partner in Screening
Alspec has always fostered meaningful and mutually beneficial long-term relationships with suppliers in order to provide the best solutions for our customers.
Alspec is pleased to be the exclusive distributor in Australia for the screening products from Phifer Incorporated, the world's largest producer of aluminium and fibreglass insect screening products. This partnership allows Alspec and our customers to offer a broad range of screening products at competitive prices, all of which are clear performance leaders in their category.